To mark Children's Mental Health Week taking place 1-7 February 2021, ELS library assistant Sarah selects a range of picture books that offer comfort to young children and encourage positive conversations about mental health and wellbeing.
Looking for a gentle and positive way to open a conversation with your children about mental health? Then look no further than the ELS online request form. Simply fill in your details (or give us a call if you want to hear a friendly voice) and we'll deliver a selection of beautiful picture books that can help you broach the subject sensitively.
Dare by Lorna Gutierrez is one of the titles you may receive from us. Rather than focusing on a particular problem, it is instead an inspirational picture book that encourages a positive attitude and inspires the reader to be true to themselves, use their voice, enjoy what makes them happy and stand up for what's right – all powerful habits that can help prevent problems with mental health from occurring in the first place.  This is a picture book that can be enjoyed on a simple level or used with older children to spark discussions on a much wider and deeper basis.
Where Happiness Begins by Eva Eland is, in my opinion, a cleverly illustrated self- help book disguised as a picture book. It takes the character on a journey looking for happiness.  Sometimes it's easy to find and at others a little tricky, but ultimately if you look closely enough, happiness can always be found.
If you are aware of children who are already feeling anxious or worried, and you want to help turn a grey day into something much brighter, then turn to aptly named author Rachel Bright's story Worrysaurus. This book is about a cute little creature whose constant overthinking threatens to ruin his day. With the use of his little tin of happy things and wise words from his mum, he realises that he can let go of his worries and enjoy living happily in the moment.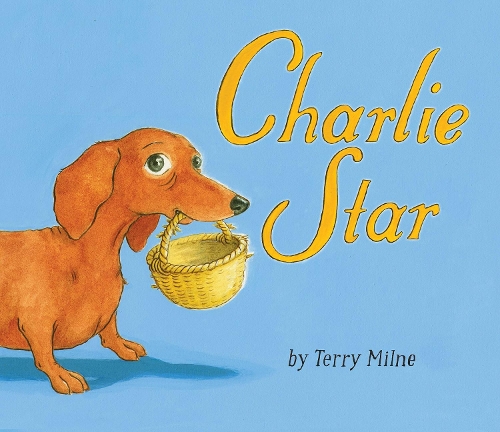 You may also like Charlie Star written by Terry Milne, which is a tale about a sausage dog who is struggling with obsessive compulsive thoughts. One day when his usual routine is thrown into disarray, he realises that although he cannot control all the events in his life he can get on and enjoy it anyway. A timely reminder that difficulties can be overcome, and that change can be a good thing.
Another story involving man's best friend is Thank Goodness for Bob by Matthew Morgan. In this book, a young boy called Max realises that talking to his pet dog can free his mind of many worries, advice that's echoed in Worries Go Away. Although you may have already borrowed this story when it was first published in 2014, it's definitely one to revisit to encourage children to talk about what's on their minds.  Kes Gray's story and Lee Wildish's amazing artistry work wonderfully together to illustrate how thoughts can become heavy, tainted and troublesome when kept locked inside one's own head but how reaching out to a loved one can help release anxiety. 
Of course, family aren't the only ones who are willing to help so if you would like to borrow any of these titles or find out how else we may be able to offer assistance, then don't hesitate to get in touch with us at ELS. We always strive to exceed your expectations and provide you with high-quality resources to help inspire and engage your pupils.  Although ELS technically stands for Education Library Service, we like to think it could equally stand for suppliers of Emotional Literacy and Support, so give us a call or drop us a line and see how we can help.